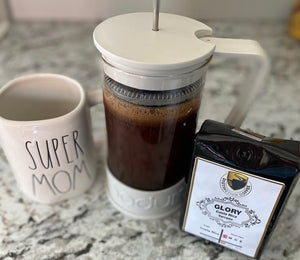 Company Spotlight - Distinction Coffee
Distinction Coffee, based out of two Southwest Ontario locations has set out to change the at-home coffee game in Canada. They have accomplished that already with their business model alone.
Every single shipment is small batch roasted to order. Not last week, once a week, or who knows when. They don't roast your order until you click the submit button which results in the freshest coffee available all the while charging you the same price for 454g (1-lb) that their competition charges for 300-350g. They have single origin and handcrafted blends available. Custom roasts and grinding is available at no extra charge in addition to a hassle free subscription program. Small 4-oz sizes are an option for sampling and custom labeling can also be done for things like client thank-you gifts, wedding favours, and whatever the customer can dream up. A free loyalty program is also in use for repeat customers.
As well, a portion of proceeds from Distinction Coffee sales goes back into Canadian environmental initiatives. For 2020 they are donating to Waterloo Region Nature's Sanctuary Fund used in acquiring land in need of protection and maintaining existing conservation properties.
madeNTB followers can enjoy tax-free savings for a limited time with the discount code: MADENTB (13% off all orders, no restrictions).
The store is open online 24/7 at www.distinctioncoffee.com.
Follow and learn more @DistinctionCoffee on Instagram and FaceBook
---