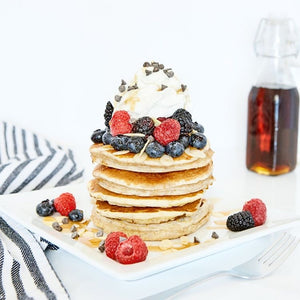 Company Spotlight - Flourish Pancakes
At Flourish, we believe that eating healthy shouldn't be a chore. We're on a mission to improve eating habits by transforming indulgent foods you crave to fit your healthy lifestyle. Our products will give your body the nourishment you need without the sacrifice. 
Our pancake mixes are full of protein and the best ingredients from around the world to create an incredibly yummy meal. Pancakes are no longer just an indulgent weekend treat but a meal you can feel good about!
Want to give it a try? Check us out at flourishpancakes.com or @flourishpancakes!
---