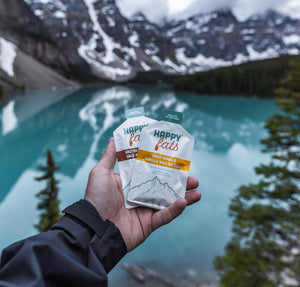 Company Spotlight - Happy Fats
Happy Fats are a clean, tasty and easy source of satisfying natural plant-based fats and oils. Loaded with a delicious blend of fats from nutrient-dense macadamias, cashews, coconuts, and MCT (medium chain triglycerides) oil, this snack is a long lasting, low carb source of energy.
Our Mission is to connect people and nutrition in the pursuit of adventure. 
Follow us and learn more @happyfatsnacks
---