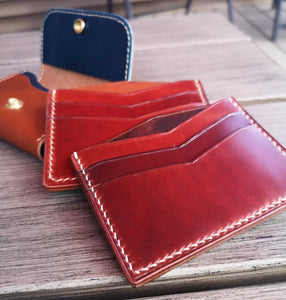 Company Spotlight - Harris Leather Co.
Tim Harris is a Canadian artist and founder of Harris Leather Co. Raised in Edmonton, Tim has always had a passion for art and making.
Tim is a storied individual who has worked as a professional woodworker and glazier. His passion for creating eventually led him to leatherworking. Tim launched the Harris Leather Co. and his business took off at the end of 2019. Tim prides himself on creating high-quality, handmade products.
Harris Leather Co. offers a wide range of leather goods and also takes custom orders.
You can browse products, place an order and learn more about Harris Leather Co. on Instagram and FaceBook.
---
1 comment