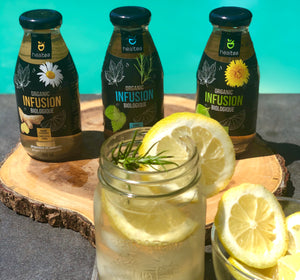 Company Spotlight - Healtea
We are THE NEXT GENERATION OF ICED TEAS for thirsty Canadians! Better for your health than conventional iced tea and tastier than kombucha, our delicious infusions are made with REAL COLD-BREWED herbs, naturally CAFFEINE FREE, 100% ORGANIC (Ecocert Canada), LOW IN CALORIES and contains only 5 REAL NATURAL INGREDIENTS, as well as BENEFITS for health thanks to the beneficial herbs with antioxidants to help your IMMUNITY. Nothing synthetic or artificial! 
The TRUEST beverage on the market! Drink better with our organic and Canadian Healtea herbal infusions!
Follow us and learn more @thehealtea
---