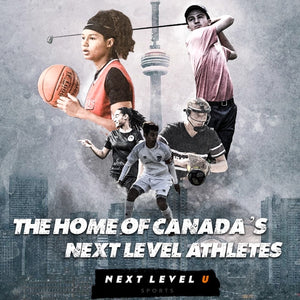 Company Spotlight - Next Level U Sports
At Next Level U Sports, we help student-athletes play the sport of their dreams, at the school of their dreams.
We work with athletes in any varsity funded collegiate sport to provide them with exposure to University and College Coaches across Canada and the United States. We also assist student-athletes with admissions, student-visas (if student-athlete is going to school in the US), and we also create highlight videos. 
Through our online platform student-athletes are able to make Profiles so they can showcase their academic and athletic accolades. So far we have over 50 committed (and counting) scholarship student-athletes that play at schools in the NCAA, NAIA, NJCAA, and here in Canada!  
Follow us @nlusports on Instagram for updates on our student-athletes!
---