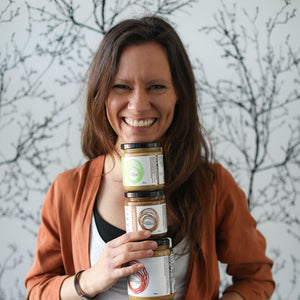 Company Spotlight - nudemarket
nudemarket is a one stop shop for zero waste items, product refills, and their locally-made peanut butter.
When nudemarket's founder, Margaret, isn't looking after her 3 daughters, she can be found delivering items to Calgary doorsteps, or in the kitchen filling up glass jars with her all-natural and sustainable peanut butter. This stuff has no fillers, additives or preservatives. Just peanuts!
Her PB is extremely healthy and delicious, and you can give back your used jars for her to sanitize and reuse for her next freshly made batch of PB. Grab a spoon and dig into this local creamy treasure!
You can order our PB on our website - nudemarket.ca for free local delivery within Calgary.
---