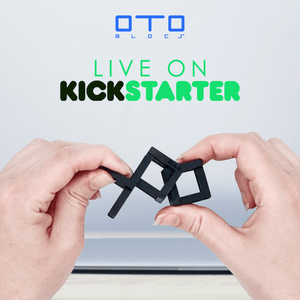 Company Spotlight - OTOblocs
OTO Jr. - Functional Fidget Blocks is now LIVE ON KICKSTARTER
👋Hello, it's OTO Jr. I'm a functional fidget. What does that mean? Well, when you are done fidgeting you can use me as a phone stand, picture stand and more. 
I care about inspiring creative thinking and providing practical support in people's daily lives.
🌏My design has been tested and refined. I am getting ready to be SHIPPED WORLDWIDE.
😁By backing OTOblocs on kickstarter you will gain exclusively priced OTO Jr. products and you are helping us:
1. Fund the first mass production run of me, OTO Jr. in all six of my colours 
2. Fund a small portion of manufacturing for OTOblocs Furniture Blocks 
3. Grow our team 
➡️ Get your OTO JR. now for an EXCLUSIVE PRICE on Kickstarter!
---
2 comments